So I decided that in 2015 I would strive to update this blog more often. So far I have failed. This was originally a February favourites post but the list was about 3 items long, so I've combined it with March...
Clothes and Beauty
V05 Nourish My Shine Bedazzling Oil Heat Protection Spray
I am always hunting for a good heat protection spray; I can never seem to find one that I like. For a while I used the V05 Miracle Mist but got sick of it. After sampling different things, I think this is my new favourite. It actually smooths my hair out and makes it feel a lot softer. I have very thick hair, so can end up looking like Hagrid if it dries badly. And this definitely helps. You can buy it
here
Molton Brown Bushukan Body Wash
I got a sample size bottle of this stuff as part of a Christmas gift, and I need more of it already. It's just so good! I think it's originally a men's fragrance, but it has a lovely citrus smell that lasts all day. And it doesn't get used up quickly because you only need to use a little bit, which almost makes up for the price (£18 a bottle! Ain't nobody got time for that!). I just need to learn that it's weird if you sniff yourself in public, no matter how nice your shower gel is...
Necklace £3, Shorts £4, both Primark
After seeing some pretty necklaces that my sister had bought from Primark, I decided to have a look myself. I usually don't have the patience to look around the shop, but the Primark on Market Street in Manchester is a lot more organised these days. So I ended up coming out with this necklace, because I just love pastel blue shades, especially with purple/grey undertones. Underneath it is a pair of Hogwarts pyjama shorts which, at £4, I couldn't resist. I always question Primark's quality, but these seem pretty good so far.
Books
Out of the Easy by Ruta Sepetys
I finished this book in a matter of days; I swallowed it whole. I stayed up for hours one night to read the last 150 pages because I just refused to put it down and sleep. It's an interesting book, and an easy read. Set in the French Quarter of New Orleans in 1950, it follows Josie, the daughter of a prostitute, who is desperate to escape the city and go to college. But she becomes caught up in a murder investigation that halts her plans. I do love historical fiction, and it's been a while since I read some YA. I forgot how easy it was to become wrapped up in the story and binge read. I just didn't want it to end.
Other books that I've read so far this year include: A Storm of Swords Part 2, The Miniaturist, and The Night Circus. Definitely trying to read more this year, and am attempting the
PopSugar Reading Challenge
. One of my New Years Resolutions was to start using my Goodreads again, so if you have an account you can add me
here
.
Film/TV
Parks and Recreation
I watched the first two seasons of Parks and Rec a couple of years back when they were being shown in BBC4, but didn't carry on after they stopped showing new episodes. I should have stuck with it. This show is simply amazing, and just got better with age. I'm doing everything in my power right now to stop myself from binge watching the whole thing again. I'm still upset that it ended so soon after I got into it, but it definitely ended on a high. Every character is so intricately developed, meaning that no-one fades into the background. I don't even think I could pick a favourite...
Pride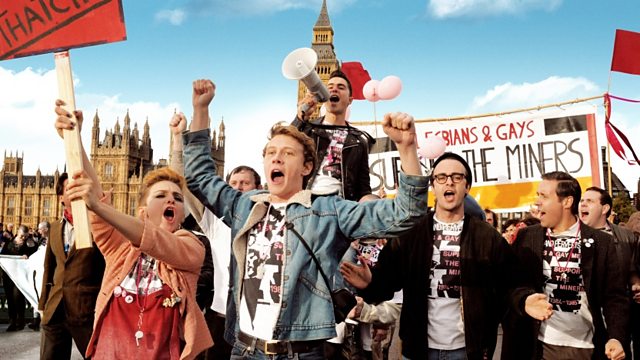 I got so emotionally invested in this film that I almost didn't make it to the end. It's funny whilst being beautifully moving, examining two of the 80s most marginalised groups. I don't think you'll need much convincing to see this film, it's just that good. You just need to watch it.
Food
Smarties Sharing Block
This chocolate seriously needs to stop being on special offer in The Co-op near my house, before I end up becoming morbidly obese. It's just so addictive and I can't help myself when I see it. It's such a lie when it says 'sharing' because I could probably eat a whole bar to myself in one sitting. Mini Smarties embedded in a chocolate bar? Yes please.
Wagamama Chilli Squid
This isn't really a new favourite, but I had some a few weeks ago and I love it too much to leave it out. It's like calamari with less grease and more punch thanks to the chilli garlic dipping sauce. The heat doesn't come from the spices, it comes from me being so eager to eat it that I end up burning my mouth. I think it's my favourite thing on the whole menu, even though it's just a side dish. But I like most of the things Wagamama serves, so I should probably list the whole menu in my March favourites...
Misc.
Sims Medieval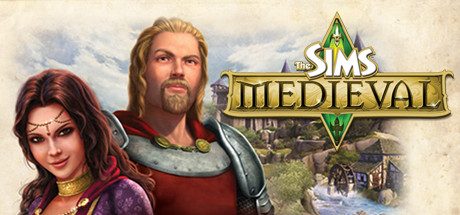 I've had this game for a while but, after the initial binge that follows a new game purchase, I kind of left it aside in favour of other things. I wrote it off as boring and repetitive and yet after a few days of playing again, I'm hooked. And it's about twenty pence to buy these days, so I've ordered the Pirates and Nobles expansion pack. It's more of a click on things and wait for things to happen kind of game, but completing quests is what makes it so addictive. It's a shame you can't build/decorate your own castle - it's more like you're furnishing a dolls house. But it's quite fun for casual gaming.
Dinosaurs
I don't know. I'm such a child but I've really been into dinosaurs. I've watched all the Jurassic Park films, downloaded the park builder game for my phone, and found myself browsing the dinosaur duvet covers in Tesco (I didn't buy any). Dinosaurs are pretty cool, okay?
I need to work on some ideas for future blog posts, if you have and ideas/requests just let me know! x