My favourites post this month is short and sweet, because I've had a really hard time thinking of what to write! Maybe because I've been busy, maybe because some of my
July Favourites
rolled over from last month? Who knows, but this post definitely won't take you long to read!
Clothes and Beauty
Benefit They're Real Mascara
I feel like I didn't want to like this mascara. I wanted to stick to my cheaper options and save myself the hassle. But They're Real has really grown on me this month. It just makes my lashes so big! I can't fault it, except that the bristles in the wand are quite sharp. Don't poke yourself in the eye with it, it really hurts! I do want to try Roller Lash, although I own Maybelline Lash Sensational which is meant to be pretty similar...
Film/TV
Wet Hot American Summer
The best word I can use to describe Wet Hot American Summer is 'stupid'. But I mean that in the best of ways. It's just silly and easy to watch; I love the subtle jokes about the fact that most of the cast are 40+ playing 16 year olds. I recommend you watch the film first, because it means that you notice way more of the inside jokes. The episodes aren't long or numerous, so this is a quick series to get through. I might even watch the 'behind the scenes' documentary as well.
My Mad Fat Diary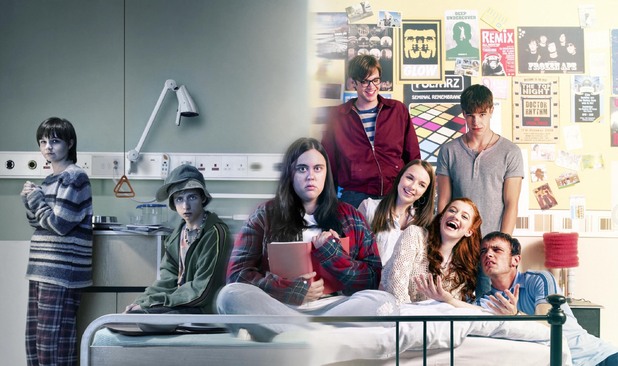 I'm a bit late on the bandwagon with this one, but I was bored one evening and thought I'd give it a try. It's strange, I don't have much in common with Rae but found myself relating with her on so many levels. Some scenes would hit me right in the feels! The writing is witty, and the show has one hell of a soundtrack! I actually found myself searching Tumblr in vain to find photosets of my favourite scenes. Rae's humour is just right up my street - it reminds me of the cutaway animation of Lizzie McGuire but less Disney (weird analogy, I know).
Misc.
Iceland
My summer holiday wasn't exactly a 'summer' holiday, because we went to the one place that has worse weather than Britain - Iceland. I absolutely loved it; I didn't want to come home. As I mentioned in my
previous blog post
, I bought myself a little pendant as a souvenir, and will definitely be borrowing Njal's Saga from my boyfriend! We barely even explored a quarter of the country, I can't wait to go back and see the rest of it.