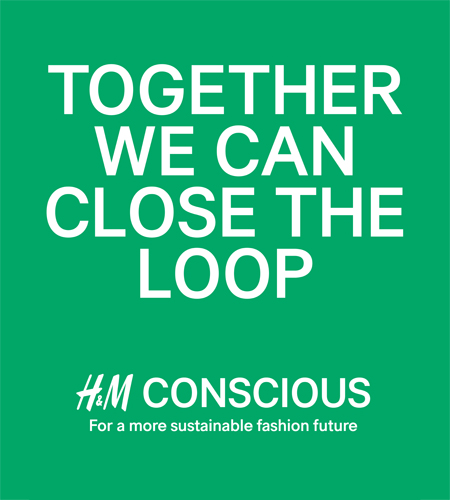 A few months back, I was browsing H&M and saw some green leaflets near the till. Turns out you can bring in old clothes for recycling and get a £5 voucher in return! I think it's an amazing concept. For clothes that are still perfectly wearable, I think charity shops are a better option, but for those falling apart items H&M is perfect!
So after a month or two of collecting old fabrics (lucky for me, my boyfriend's jeans ripped and our bath mat got holes in it), I amassed enough to take into my local H&M. I used my voucher to gain money off a few items: new
black skinny jeans
as well as
another pair
that were only £7.99! I've never seen jeans so cheap (although now I worry about their origins, not sure how ethical they are). I also picked up a burgundy high-necked top from their basics section, because I love burgundy and I love basics. Not the most exciting shop, but it's definitely worth bringing in your old worn out clothes. So when you're clearing out your wardrobe at the beginning of the new year, my advice is either the charity bag or H&M!