Argh, one year of me doing monthly favourites! I can't believe I've managed to keep it up all this time!
Don't forget to enter my one year
bloggerversary giveaway
!
Clothes & Beauty
Barry M Iron Mani

I find it really difficult to grow out my nails. Not because I chew them, but because as soon as they get long, they split (either that or I get finicky about cleaning under my nails, give up and chop them off). So I decided to try something from Barry M's new range. I'm not sure if it's a permanent fix, but it has helped quite a lot. It's really good as a base coat for my other nail polishes. It definitely makes my nails feel a lot stronger!

Maybelline Color Tattoo in Creme de Rose

This is my new miracle product. I don't know when this one was released in the UK, but I've been waiting for what seems like forever. It's the perfect eyeshadow base, and a dupe for MAC Painterly. Even if I'm not going to put shadow on, I like using this just to even out my skin on my eyelids. I'm seriously concerned that I'm going to use through this so quickly, because I'm using it almost every day!
Books
Queen of Shadows
I found the previous book a hard slog, and I'm not sure why. But I've just finished Queen of Shadows and have loved it! I think it's my favourite book of the series so far. The story has progressed from a little bit of YA fantasy to a fully developed saga. I'm really happy that more female characters have been introduced as well, previously it felt like Aelin was a 'special snowflake' character surrounded by men. I absolutely love Lysandra and although she felt a bit underdeveloped in Heir of Fire, Manon has really grown on me. I can't wait for the sequel to be released!
Film & TV
Ripper Street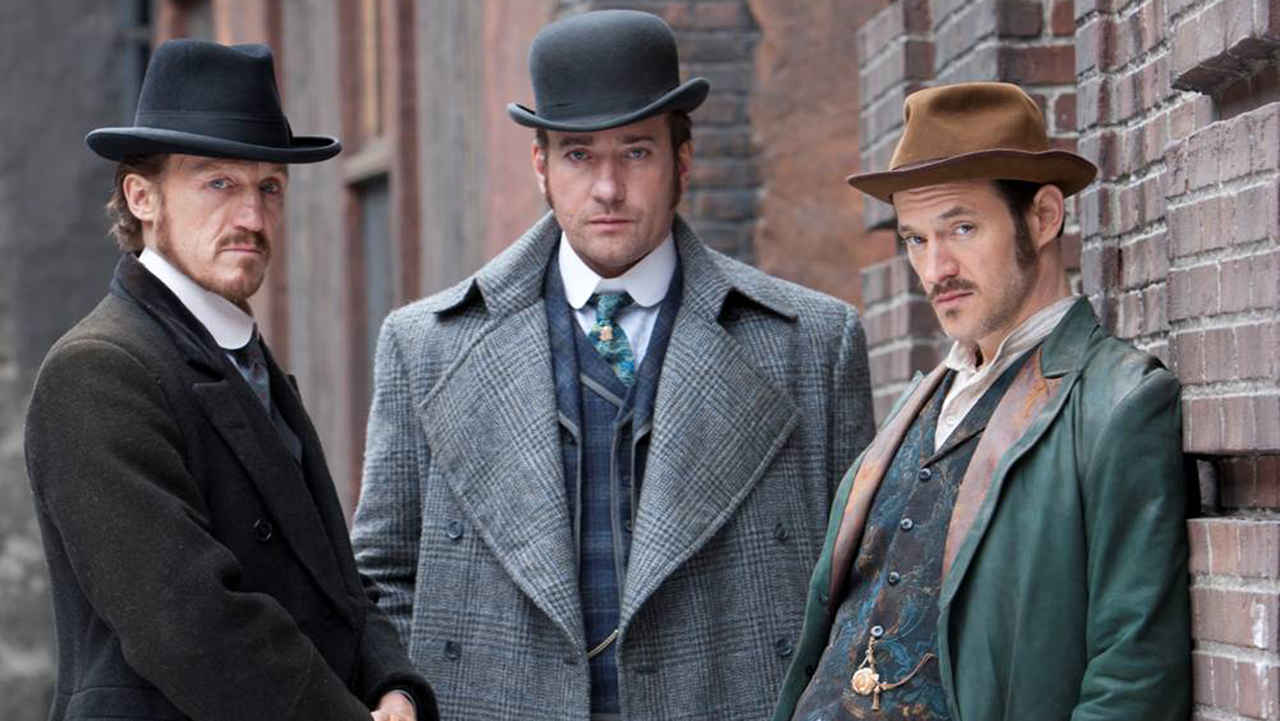 I watched the first two series of Ripper Street back when they were on BBC. Unfortunately I didn't have Amazon Prime Video when it made the switchover, and missed out on watching Series 3 when it was syndicated on BBC last year. However, I've really got back into it this month due to the fact that Kris (who has Amazon video) has been watching them. I can't wait to actually catch up with the new series, I forgot how good it was! I'm not usually one for crime/detective shows but this is great.
RuPaul's Drag Race Season 8
I freaking love this show. Season 7 felt a bit meh to me; I've already forgotten half of the queens (the ones who weren't Violet, Katya and Pearl). Already this season seems to be picking up. I have quite a few favourites, although one has already been knocked out! Of those remaining, I love Kimchi and Bob the Drag Queen. And Derrick is just bewitching with how much she looks like Britney. It's so weird!
Misc.
The Chocolate Cafe Cappuccino Buttons

I had no self control at the Ramsbottom Chocolate Festival a few weeks ago, and ended up buying loads of stuff. These were definitely my favourite. They have a lovely rich taste and are so moreish! The only problem is that I've eaten all of them... if anyone wants to send me some/drive me to Ramsbottom, it'll be much appreciated! I love anything coffee and anything chocolate, they're perfect for me!